Use the form below to send us an appointment request.  Please note that this form does not guarantee an appointment: we will contact you to confirm your appointment, or in the event that we are unable to book you during your requested dates, we will contact you to determine a better fit.  We look forward to hearing from you!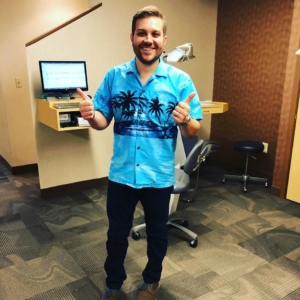 When you're looking for an orthodontist in Shaker Heights, McGuire Orthodontics and Facial Orthopedics has the expert staff to help perfect your imperfect smile. Whether you want to correct your bite, clear up crowding, or adjust your spacing, we can provide the diagnosis and procedures you need.
Your teeth, gums, and jaw are more than just aesthetic features that look great in photos — they're a key to your overall health. If you can't chew, talk, or breathe normally, the stress it puts on your body can result in chronic pain. Flaws in your smile can also contribute to gum recession, which can ultimately lead to tooth decay. Orthodontists in Shaker Heights can clear up your condition so you can rest easy about the health of your mouth.
Bites: The bite of your mouth has a lot to do with how you eat. When you close your bite, the front teeth are ideally supposed to overlap slightly with the lower teeth. An overbite, crossbite, or underbite can not only affect how your teeth and jaw looks, but also put more pressure on your entire mouth when chewing. Over time, that pressure can interfere with your ability to enjoy the foods you love.
Misaligned teeth: Whether it's a spacing or a crowding problem, misaligned teeth can be uncomfortable. In the case of crowding, your mouth literally doesn't have enough available room to fit all of your teeth. The crowding can make it extremely difficult to remove plaque because your teeth are too close together. On the other hand, if you have wide gaps between teeth, it can be an ideal haven for bacteria to thrive.
McGuire Orthodontics and Facial Orthopedics in Shaker Heights is dedicated to providing you with the best in services, so you can have the smile you've always wanted. If you have questions or concerns, we're here to give our expert advice so you can take care of your teeth and your health.