Adults
---
BRACES FOR ADULTS
These days we are seeing an increasing number of adult patients in orthodontics and it is not difficult to understand why. With the recent advances in appliance technology, adults can now choose barely noticeable, discreet treatments. Many adults are beginning to realize that investing in orthodontics can have huge benefits, both professionally and socially. Having straight teeth can provide a huge boost of confidence and plays an important part in the makeover process.
Nobody is too old for braces, teeth that are healthy can be aligned at any age. Orthodontic therapy is a little different for adults compared to teenagers, there are two major reasons why. Firstly, development and growth in adults is complete so structure change can not be made in the same way they are done with a child that is still growing.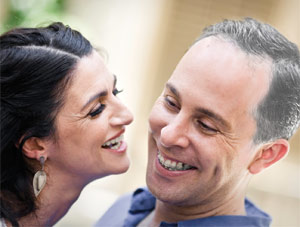 The second reason is that gum or periodontal disease is far more common in adults when compared with children. Orthodontic appliances gently apply force to the teeth to reposition them in their supporting bone. This is where periodontal disease comes in to play, if your gum tissues are compromised during treatment, loss of bone can affect the long term results. Before any orthodontic treatment begins, it is vital that any periodontal issues are dealt with. During the treatment you will need to have regular comprehensive cleanings performed by our dental professionals as well as ensuring a strict oral hygiene routine at home.
TYPES OF ORTHODONTIC APPLIANCES
Orthodontic appliances all achieve their results in the same manner, they apply a light but constant force on your teeth to reposition them as desired. The way in which they can apply this force can vary and there have been numerous developments in recent years. Most of the newer appliances have been designed to blend in with your teeth making them far less noticeable. Below, you will find descriptions of the various types of orthodontics now available.
Traditional Metal Braces — This type of appliance is what comes to most peoples minds when you picture braces. In traditional metal braces, small brackets are attached to the front of your teeth, a slim wire is then run through the brackets and are anchored on either end on metal bands that attach to the last molars.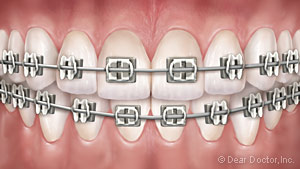 Clear Braces — Similar to the traditional braces, these ones are far more discreet. Rather than metal brackets, we use plastic or ceramic brackets which are clear or tooth colored. Because of this, they are barely noticeable apart from the slim wire that runs through them. One downside is that they are not as robust as the metal option and can on occasion break.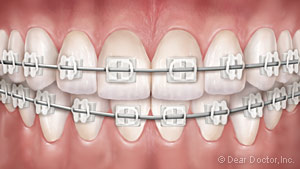 Clear Aligners — One of the most popular innovations in orthodontics, clear aligners are removable. This treatment consists of a series of plastic trays which are clear and fit over your teeth perfectly. Each tray is carefully designed to gently move your teeth little by little until they are in their final desired position. The trays are made using a computer program which generates a model of your mouth, ensuring a perfect fit.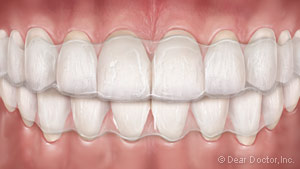 Lingual Braces — These braces are attached to the back side of your teeth which means they can not be seen at all. That is the most popular feature. The drawbacks to this type of appliance is that they can be a little harder to get used to and are more expensive than traditional braces.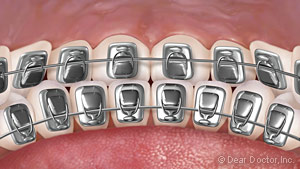 AFTER TREATMENT
No matter what age you are or what type of appliance you have used, it is vital that you wear a retainer after your treatment. The retainer will hold your teeth in their new position while the supporting bone develops around them. Failure to wear your retainer could result in them returning to their original position, something neither you or us wants to see happen. We will be sure to give you detailed instructions on proper aftercare and how to ensure your new beautiful smile lasts a lifetime.